Integrity Horse Feed is proud to announce Tomcat Chex as the newest member of our team!
Tomcat Chex is a 2002 stallion by High Brow Cat, out of Miss Reed Chex.  His lengthy list of achievements includes:
$148,000+ NCHA earnings
18-time Limited Aged Event Finalist
1-time Limited Aged Event Futurity Champion
2-time Limited Aged Event Reserve Derby Champion
NCHA World Open Champion Stallion
NCHA Res. World Novice Non Pro Champion
NCHA Open Novice National Champion
AQHA ROM
Cow Palace Cutting Champion
His offspring are incredibly accomplished as well!  Integrity Horse Feed is thrilled to be in partnership with Tomcat Chex, his owners Jalinda and Rick Covey, and Amazing Grace Ranch.  This stallion has an incredible story, right from the start!  Read on to learn about a real life story of serendipity and fate!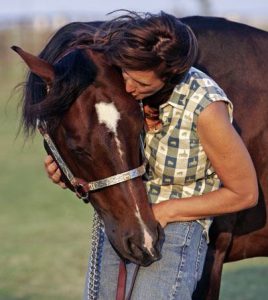 The Purchase of Tomcat Chex
Bred by Erenberg, Tomcat Chex was purchased by Jalinda and Rick Covey, Dixon, Calif., in November 2003. The yearling stallion had been consigned to the PCCHA Futurity Sale by Erenberg. "We bought him through the 2003 PCCHA Sale in Burbank the last year the Futurity was held there," reminisced Jalinda. "He was a long yearling and the only High Brow Cat in the sale."
Jalinda said that the sale took place just before all the High Brow Cats started winning and she just loved the way he looked – and especially loved the bottom side of his pedigree. "He had great bone, and everybody was looking at him," said Jalinda. "He was out of the stall more than he was in the stall. They had people so serious that they had him x-rayed."
I told my Dad I would love to try and buy Tomcat Chex, but he will bring more money than we can afford, and his response was, 'Well, let's just pray about it. If it's God's will, it will happen.'
As fate would have it, the owners of the stallion Playboy Perfecta were offering an incentive purse for his offspring at the PCCHA Futurity and Jalinda was showing one. "I had a horse that Russ Elrod competed on in the Open and I rode in the Non-Pro," said Jalinda. "We both kept advancing and we knew we had made the Finals, so we knew we had a shot at that money."
The sale was held before the Finals but at that point, we knew that we had won the Incentive part of the Gelding purse, which was about $25,000. I said, 'OK, Dad, if we bid on this colt, the highest we can go is $25,000. We know we have that much money.'
When the auction of Tomcat Chex started, it kept going really fast – everyone was bidding all over the place. We never even had a chance to bid. The bid was already up to $20,000 and then it stopped. They gave Phil Rapp the microphone and he was talking about how he was going to show a High Brow Cat that year at the NCHA Futurity. He was pumping up the High Brow Cats, saying, 'I really think they're going to be great horses.'
While he was talking, my husband got the attention of the ring man who was standing down below us. He told him that he wanted in on the bid. As soon as he handed the microphone back to the auctioneer, he gave our bid to the auctioneer. There was about a 30-second lull – it wasn't very long – and the auctioneer hit the gavel on the podium and said 'sold.' Then he pointed right at us. Our hearts jumped with joy…we couldn't believe it happened so quick. I think the auctioneer could have gotten more money because people would have jumped right back in there. But that's what I mean, it was totally "God's will."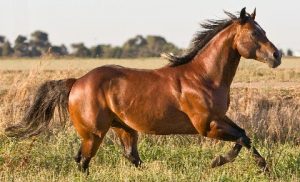 Sherry Hagemeier, the Star Milling sales representative for Northern California, is over the moon that she was able to reach out to Jalinda:
"In my journey with Integrity and trying to get as many horses on it as I can, I started looking at key riders and breeders of horses. Jalinda and Rick Covey of Amazing Grace Ranch came into mind as people that I wanted using our Integrity Horse Feed. I have known Jalinda and Tomcat Chex for years and he has always amazed me with his talent.  He and Jalinda along with trainer Gavin Jorden have made such a dynamic team to watch.  I approached Jalinda with the idea of feeding her current show horses (Tomcat Chex babies) on our Integrity Horse Feed, and Jalinda asked that I send her the information to read.  Jalinda later called me and said she was ready to start some horses on Integrity. I asked which ones and when she said Tomcat Chex I about fell out of my chair.
Since Tomcat Chex has been on our Integrity Horse Feed Jalinda has seen amazing changes in him and is thrilled with the results. I am so honored that Jalinda took the chance with me to put her amazing horses on our Integrity Horse Feed.
I believe that this amazing journey will achieve a great partnership. Welcome to the Integrity Horse Feed Family.