Supports the nutritional needs of mares during later stages of pregnancy and during lactation. It is also the ideal formula for nursing, creep, and weanling foals. The 5/32 inch pellet is easy for foals to chew and swallow. Integrity Mare & Foal has a balanced profile of amino acids, vitamins and minerals, and omega-3 fatty acids.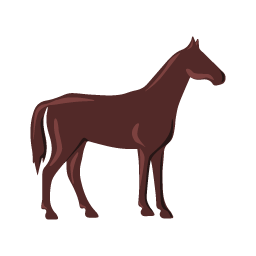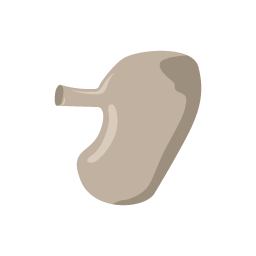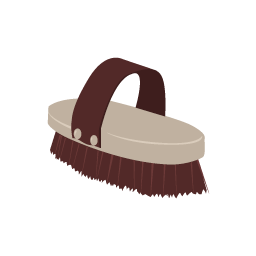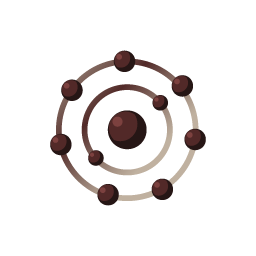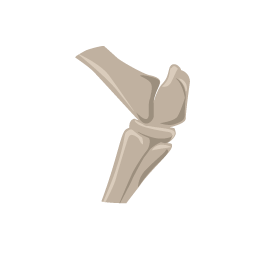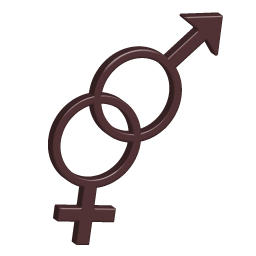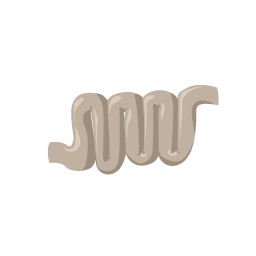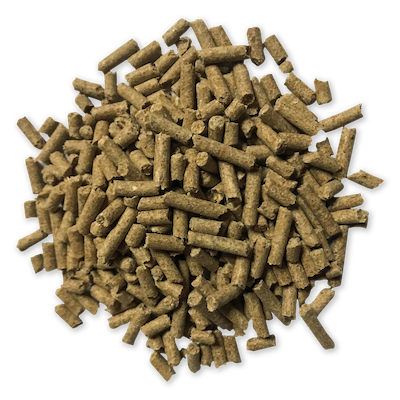 E 7th & 8th month: Feed Integrity Growth then introduce Integrity Mare & Foal the 8th month
E 9th month to foaling: Feed 1/2 – 3/4 lb per. 100 lbs. of body weight daily
E Up to 12 weeks after foaling: Feed 1/2 – 1 lb. per 100 lbs. of body weight daily
E 12 weeks to weaning: Feed 1/2 – 3/4 lb. per 100 lbs. of body weight daily, higher if mare is worked
E Transition to the appropriate Integrity formula for the mare's activity level
E Creep feeding: Feed as early as 3 weeks and no later than 8 weeks, feed 1/2 lb. daily in 2 feedings
E weanling to 1 year: Feed 1/2 – 3/4 lb. per 100 lbs. of body weight daily
Protein (min) 16%
Methionine 0.3%
Fiber (max) 10.5%
Phosphorous 0.7%
Magnesium 0.35%
Iron ppm 175
Zinc ppm 180 ppm
Copper 50 ppm
Vitamin A 5,000 IU/lb
Vitamin E 100 IU/lb
Biotin 0.35mg/lb
* ESC 5.9%
Lysine 0.9%
Fat (min) 6.5%
Calcium 0.90 – 1.2%
Ca:P 1.6:1
Potassium 1.1%
Selenium ppm 0.45
Manganese 155 ppm
Ash (max) 8.2%
Vitamin D 500 IU/lb
Vitamin C 45 mg/lb
* Starch 16.2%
* WSC 7.4%
* Non-Structural Carbohydrate values reported on as sampled or as fed basis. WSC is water soluble carbohydrates. ESC is ethanol soluble carbohydrates and is a subset of WSC that does not include fructan. Fructan content can be estimated by subtracting ESC from WSC.
What Horse People are Saying about Integrity Mare & Foal Horse Feed

" Here is my absolutely beautiful foal, and look at what excellent condition momma is in! Thank you so much for such great products and your feeding recommendations. Per your recommendation, Chex (mom) was fed Integrity Growth up to the tenth month of pregnancy. During the final 60 days of pregnancy she was fed a 50/50 combination of Integrity Growth and Mare & Foal. She will continue on that for the next 60 days."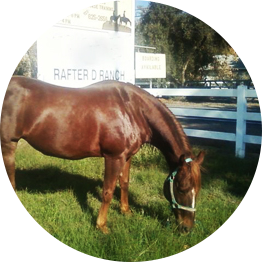 – Judy Pence – Northern California
"I own a boarding facility in Winchester, CA. There are mares and foals here all the time and always recommend Integrity Mare & Foal. It keeps my mares healthy and lactating great. It also keeps the foals healthy with just the right amount of fat and protein. I, again, have never had a mare or foal turn it down. I hope you all give it a try."
– Sarah Adams