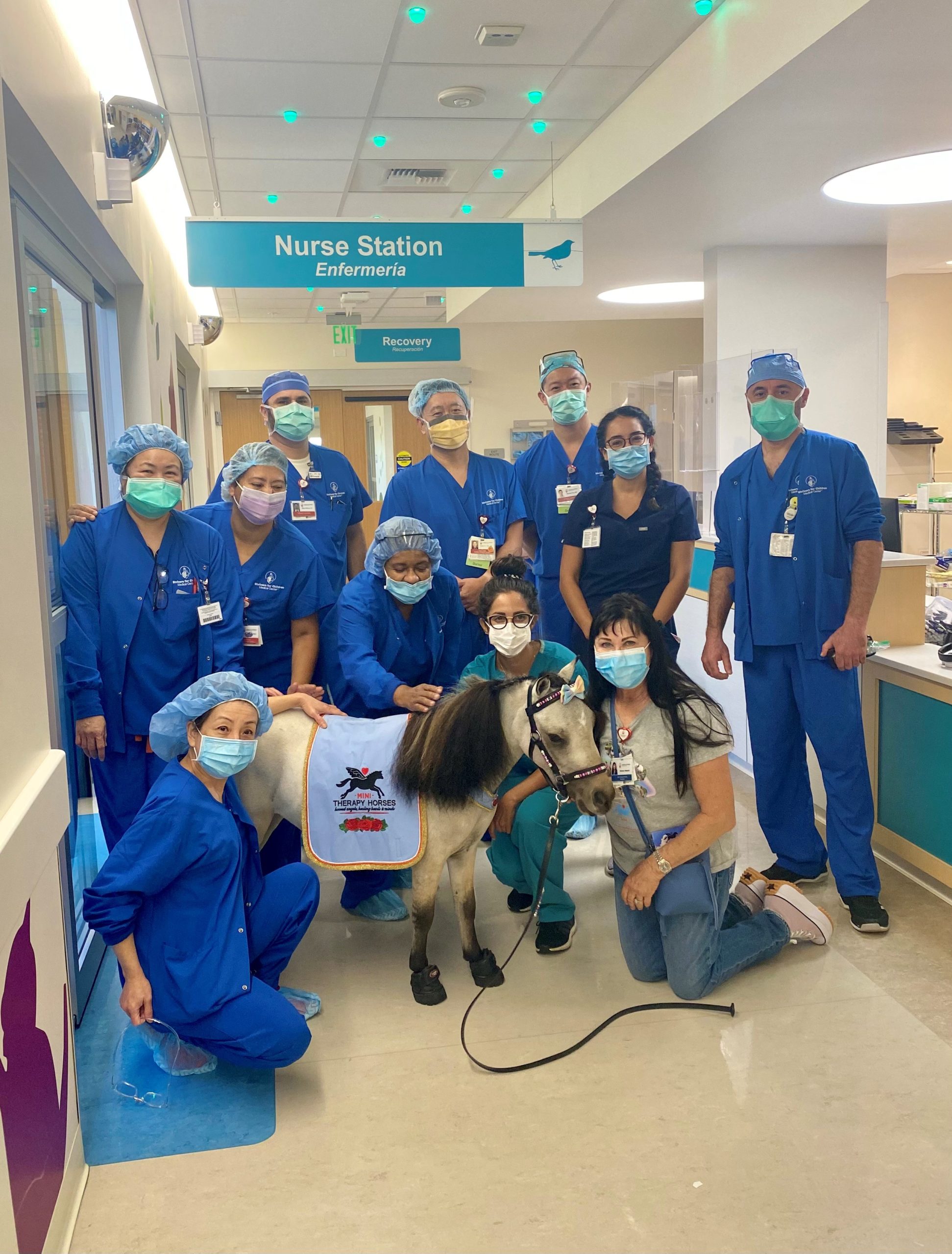 MINI THERAPY HORSES
Star Milling is a proud sponsor of Mini Therapy Horses which is an all-volunteer 501(c)(3) non-profit charity. These adorable minis provide therapeutic benefits to children and adults through equine-assisted activities (EAA) and equine-assisted therapy (EAT) leading to greater physical, mental, and emotional well-being.
These horses help people in crisis—from the survivors of the San Bernardino tragedy to the children staying at the Ronald McDonald Houses while receiving critical medical procedures. The horses make weekly visits to the patients at The Greater Los Angeles Veterans Hospital and have fulfilled last wish requests. At Shriners For Children Medical Center, our horse angels bring happiness and comfort to children who may be afraid and anxious during their appointments. All of the minis are on-call 24/7 as members of the Los Angeles Mayor's Crisis Response Team, providing comfort to those involved in traumatic incidents and can be called upon as first responders at a moment's notice.
Pictured here is one of the minis on a recent trip to Shriner's Medical Center.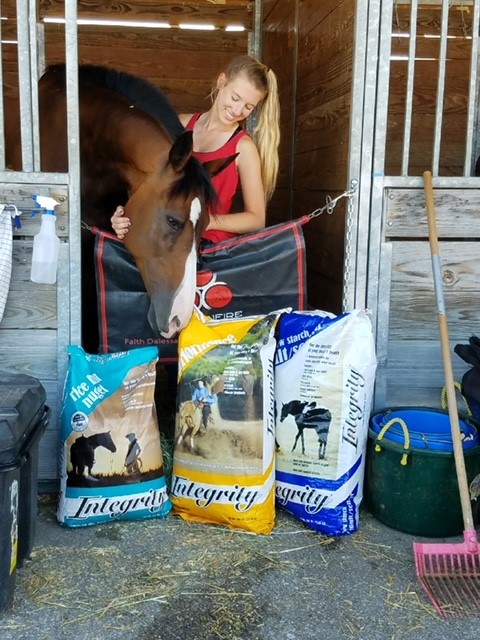 FAITH DALLESANDRO
Faith was lucky enough to have a family that both supported and shared her love for horses. At a young age, her parents purchased a ranch for the family. At the ranch, Faith's sister was able to start a lesson program while her Mom retrained problem horses which meant there was no shortage of horses to ride growing up. By 6 years old, Faith was already showing at her first three-day event and that's where she really fell in love with the sport. Faith competed in shows all over the state with her horse Spurs and Stilettos. In 2015, she qualified for Area VI championships in Southern California. In 2017, she went to Kentucky for the USPC National Championships where her team took home 6th place. Most recently, her team ranked 1st in their division at the 2021 Twin Rivers Winter H.T.
Faith is always working on her training so she can truly understand the physics and dynamics behind the horse and make herself a better rider and horse trainer. She currently has 4 horses in full training and is beginning her journey back into the show ring. Over the years she has never had to worry about her horse's weight thanks to Integrity Performance and Integrity Rice Bran Nuggets. Even when conditioning for Kentucky, her horse's weight and overall health never faltered thanks to the amazing products Integrity has to offer. Eventing requires a lot from horses, which means they need the correct nutrients to keep them healthy and happy. Integrity feeds have always done that for her horses.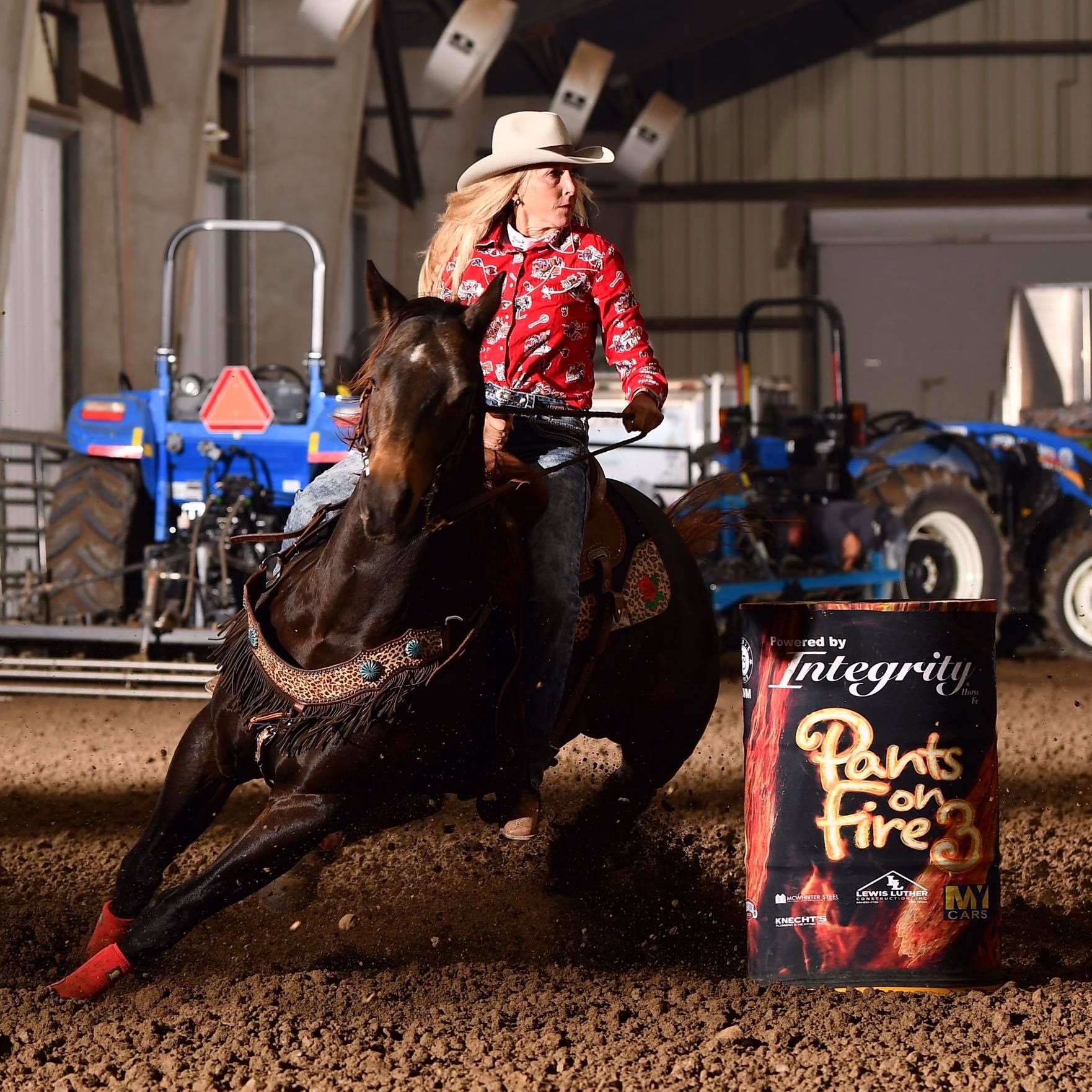 JAN REIS
Jan Ries grew up loving and riding horses. At age 18, she accepted a singing scholarship that took her to Wyoming and away from her beloved horses. Thirty years later, after a career and raising a family, Jan was reintroduced to barrel racing by a friend who let her race her horse at the local NBHA show.
From there her passion was reborn. Jan piloted her growing herd Hi Steppin Freckles, Destiny, and GCH Redneck Gangsta to a total of 12 saddle wins including big wins in Reno and the famous San Francisco Cow Palace. Recently, young standout Firewateronthemoons was added to her successful herd and the two have been able to capture many 1D runs and placings in their short journey together. With big plans for the future, Jan is thankful to have Integrity feed keeping her horses happy and healthy throughout their conditioning and during competition.
According to Jan, "With God's timing and Integrity anything is possible."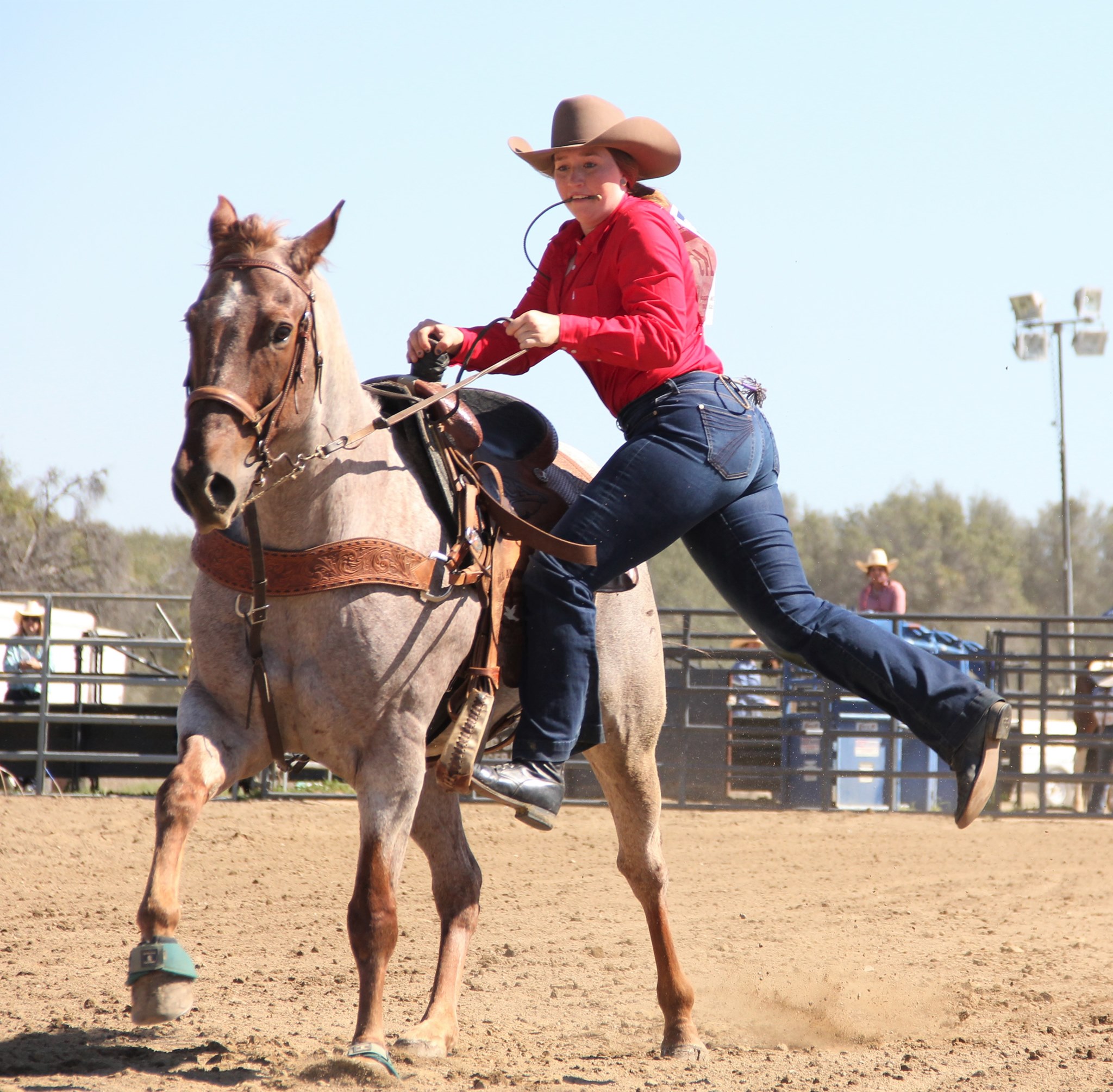 LUCY FLYNN
Lucy Flynn, a senior in high school, will be in her fifth year of California High School Rodeo during the 2020-2021 season.  She previously competed at the Sierra Junior Rodeo Association and California Junior Cowboys Association.  Lucy competes in barrels, poles, breakaway and goat-tying.  In 2018, she competed at the Jr. High State Finals and in 2021 the CHSRA Challenge of Champions where she qualified for 2021 CHSRA State Finals, and 2022 Jr. NFR.  She took home the 3rd Place at the 2018 Silver State international Rodeo buckle in breakaway.
Lucy also shows cattle and goats, with multiple showmanship and round-robin wins at the Porterville and Tulare County Fair. She has held various leadership roles with Ducor 4H and Tulare County Farm Bureau Youth Leadership.  In 2021-2022, Lucy is excited to be the Vice President for CHSRA District 6 as well as a member of the Porterville Junior Fair Board. She is proud to be amongst the 5th generation of horse lovers at the Flynn Ranch in Tulare County, est. 1874.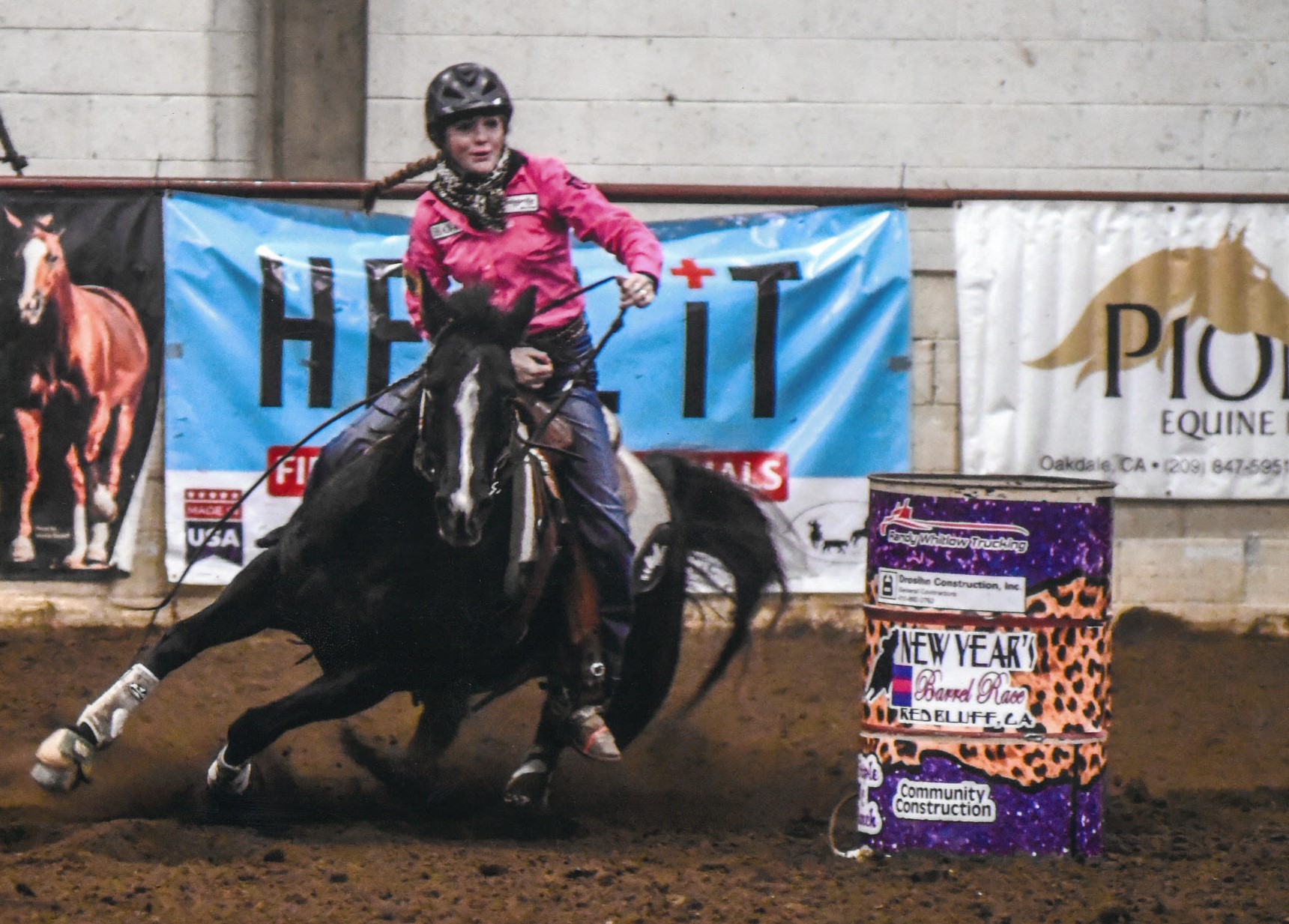 ELSA FLYNN
Elsa Flynn, a 10th grader in 2021-2022, will be in her fifth year of California High School Rodeo.  She competes in barrels, poles, breakaway, and goat-tying and was the 2021 District 6 All-Around Rookie of the Year.  She previously competed at the Sierra Junior Rodeo Association and California Junior Cowboys Association, where she won several All-Around Cowgirl saddles.
Elsa competed at the 2018 and 2019 Jr. High State Finals and 2021 CHSRA Challenge of Champions. She won buckles at the 2020 Silver State International Rodeo in both goat tying and breakaway.  She has qualified for 2021 CHSRA State Finals, 2021 Jr. World Finals, and 2021 & 2022 Jr. NFR.  She is grateful to be amongst the 5th generation at the Flynn Ranch in Tulare County, est. 1874.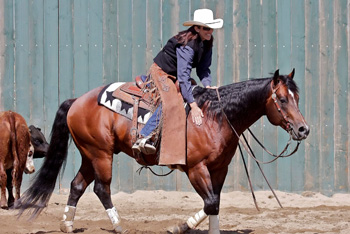 TOMCAT CHEX
Integrity Horse Feed is proud to announce Tomcat Chex as the newest member of our team! Tomcat Chex is a 2002 stallion by High Brow Cat, out of Miss Reed Chex. His lengthy list of achievements includes: $148,000+ NCHA earnings, 18-time Limited Aged Event Finalist, 1-time Limited Aged Event Futurity Champion, 2-time Limited Aged Event Reserve Derby Champion, NCHA World Open Champion Stallion, NCHA Res. World Novice Non Pro Champion, NCHA Open Novice National Champion, AQHA ROM, and Cow Palace Cutting Champion.
His offspring are incredibly accomplished as well! Integrity Horse Feed is thrilled to be in partnership with Tomcat Chex, his owners Jalinda and Rick Covey, and Amazing Grace Ranch. This stallion has an incredible story, right from the start!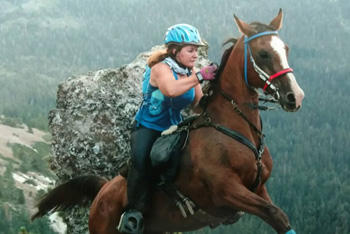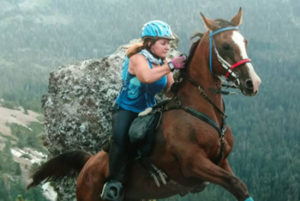 SAMANTHA ELLIS
Samantha Ellis has had a passion for horses for as long as she can remember. She has made horses her life – her job, her passion, her livelihood. She is fascinated by every aspect of the sport: the selection of the horse, the feeding (that's where Integrity comes in!), the shoeing, training, conditioning, and most importantly, the partnership. Samantha says the sport of Endurance is a true test of horsemanship, though she also cross trains her horses in Dressage.
Samantha is a trainer / barn manager at Crater Hill Equestrian Center, a premier training, conditioning, and rehab facility in Northern California, located right in the heart of "Tevis Country"! The Tevis Cup is basically the Grand Slam of Endurance, considered to be the toughest 100 mile horse race in the world. Samantha has seen the difference with Integrity, and expect this to be her best season yet!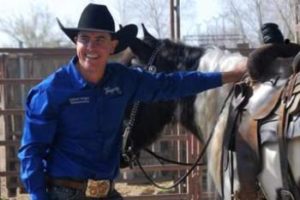 ANDREW STEIGER
Born and raised in Australia, Andrew Steiger grew up loving the sport of rodeo. Following his passion, he moved to Canada and then to California to ride saddle bronc horses. In 2017, he hung up his bronc rein for a new sport, the reined cow horse. With guidance from mentors like Russel Dilday and Jake Gorrell, Andrew trained his first bridle horse which won the Limited Open Bridle at the Reno Snaffle Bit Futurity in October 2018. Andrew is also #1 in the NRCHA Limited Open Bridle in the Nation, and #1 in the region. Success in this sport has only fueled his passion, and he now has a barn full of hopefuls, including a wild spayed Mustang that will show in 2019 at the Wild Spayed Filly Futurity in Reno.
Andrew always feeds Integrity to his show horses, and they have been performing phenomenally. He loves how easy Integrity is to feed, and especially the fact that he doesn't need any additional supplements or additives to meet their nutritional requirements. Before, during and a week after a big show, Andrew feeds his horses Integrity Adult Senior with no molasses, and adds the Integrity Rice Bran nugget for that winning edge.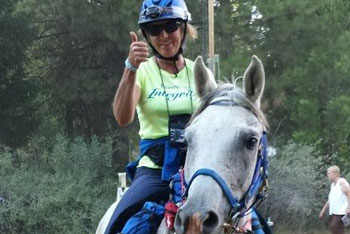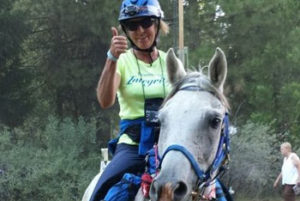 JANET WORTS
Janet Worts is a distance rider with over 15 years of experience and 5,000 miles of competition under her belt. In the American Endurance Ride Conference she and her horses have accomplished 11 First Place finishes, 84 Top Ten finishes, 15 Best Condition Awards, and completed five rides that are 100 miles each.
She holds Championship Point standings and Best Condition standings for three years running, and has completed the Tevis Cup, known as "the world's most difficult equestrian endurance ride," four times. For the past three years, she has also received the Regional Champion Award and Regional Best Condition Award from the Arabian Horse Association.
The motto in our sport is, "To finish is to win!" Janet is proud to that she and her equine partners have a 97% completion rate and have enjoyed outstanding results while feeding Integrity Horse Feeds. More importantly has been the satisfaction of completing on happy and healthy horses that are "fit to continue."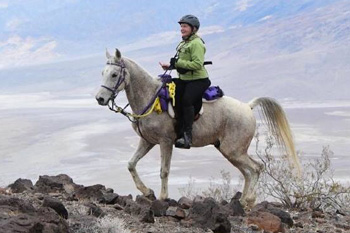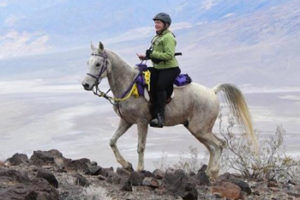 JOANNE THACHER D.V.M.
I have ridden horses as a hobby since I graduated from veterinary school and have competed alongside my children in several equestrian disciplines. I became interested in endurance riding in 2014 and volunteered as a crew member for three years before competing. I successfully completed my first Tevis Cup Ride in 2017, which covers 100 miles of trail from Tahoe to Auburn in 24 hours or less.
As a mobile equine veterinarian, I see clients daily who have questions regarding what feeds they should use for the best health of their animals. I recommend all Integrity Horse Feeds to in my practice, over the phone to fellow pet owners, and discuss my success using Integrity Horse Feeds with my veterinary colleagues at our monthly meetings.
Looking forward in 2018, I will be competing in the Eastern Mojave Pioneer Ride. I also have my sights set on Cuyama, Los Padres, and other rides including the Tevis Cup and Virginia City rides.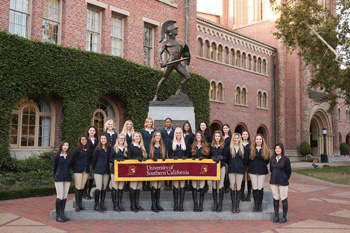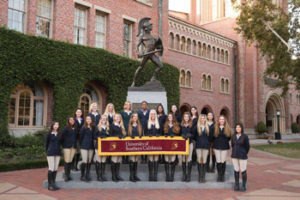 THE EQUESTRIAN TEAM AT USC
The Equestrian Team at the University of Southern California competes in Zone 8, Region 2 of the Intercollegiate Horse Show Association, in which they are repeat champions.  The USCET took home 10th place at IHSA Nationals in 2017. The team is composed of lots of talented riders, who would not be able to succeed without their amazing team horses.
The horses are powered by Integrity so they can work as hard as the human athletes do! The USCET takes pride in their horses when they travel for competitions, and their health and success would not be possible without Integrity Horse Feed.  The USCET loves Integrity Horse Feed because they know horses are athletes too and need the same level of nutrition!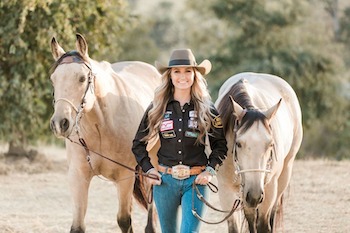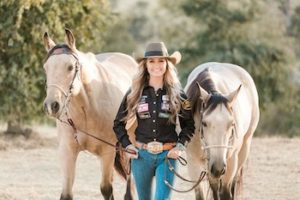 CHELSEA GLANZ
Chelsea says being a part of Team Integrity since 2013 has been a true blessing. She is grateful for what she has achieved with her team PC Boons Sunwood "Diesel" and TCR Frost A Frenchie "Caly" and says Integrity Horse Feed has contributed to their success!
Chelsea was most recently honored to be named 2020 WPRA CA Rookie Champion. The previous year she won the 2019 Reserve WPRA CA Permit Championship and is a proud member of the Women's Pro Rodeo Association. Chelsea, Diesel and Caly have had many other wins in the 1D and placings at Pro Rodeos. Chelsea says she is eternally grateful to Integrity for making a feed that keeps her horses looking and feeling their best!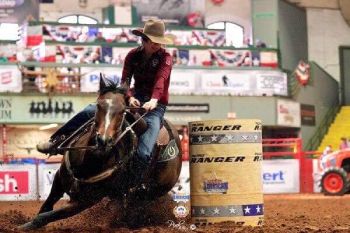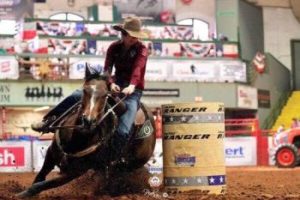 KELSEY HADEN
Kelsey Haden runs a horse training business specializing in barrel horses and consignment sales. She loves to compete in many different associations on multiple horses. In 2018 her futurity horses won over $25K in various futurities and jackpots all over the US. Kelsey also competes in the Professional Rodeo Cowboys Association (PRCA) where she qualified for the California Circuit Finals twice and also qualified for the 2019 American Rodeo.
Kelsey has been very pleased with Integrity feeds because of the quality ingredients, pre and probiotics, and a wide variety of formulas tailored to each individual horse. According to Kelsey, this feed has helped her horses stay at a healthy weight and ulcer free. Her horses not only perform well with Integrity, but it also helps them handle the stress of hauling cross-country and stalling in various places. To give their coats a nice shine, Kelsey prefers to feed her horses the Integrity Rice Bran nugget with the Integrity Adult Senior variety. Thanks to Integrity, all of his horses are benefitting tremendously with a feed that helps them from the inside out.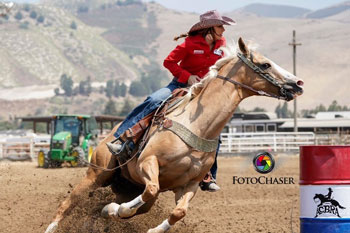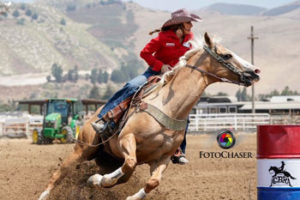 BRIANNA WRIGHT
Brianna Wright is a successful barrel racer in Northern California. She runs jackpot barrel races, Permit Pro Rodeos (PRCA), is part of California Cowboy Pro Rodeo Association, and shows reining horses. Along with her barrel horse JR Chickadee Tiger "Fortune," she has won over $6,700 in the past 3 years and clocked their personal best time of 17.149 on a standard pattern while feeding Integrity Performance.
Brianna and Fortune have won the ED Hughes Memorial Arena 1D saddle, Placed 7th at The Auburn Pro Rodeo, finished in the Top 10 at ACBRA Finals, winner of Amador County Ranch Rodeo Barrel Racing and even placed 3rd in the All-Around Horse Challenge.
She loves feeding Integrity Performance and knowing her horse is getting everything she needs to succeed and stay healthy. Fortune has been on Integrity Performance and Integrity Rice Bran for 4 years now and she always looks great and never gets hot.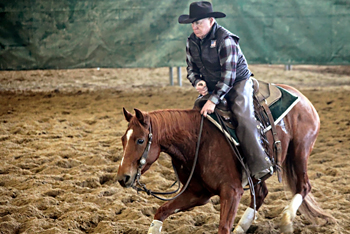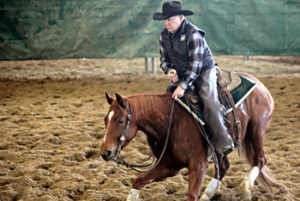 LUKE BAKEY
Born in 1941, Luke has always had a love for horses. Many years ago, he got his start in the industry by running the Boarding and Dude Ranch. He then got involved with the reined cow horse industry for about 10 years before dedicating his life to the Cutting Horse Business.
Luke had a successful cutting barn, with several longtime customers such as Wayne Cecchettini, who has been with Luke for over 35 years. Horses include the well-known Peppymint Dry – who won the Oregon CHA Futurity and many other titles – along with Smart Little Sarah, Smart Little Cindy, Peppymint Olena, Peppymint Chex, Smart Little Cindercat, Pablos Dry Angel and Peppymint Lace. Luke also holds a NCHA AAAA Judges card.
Luke has been married to wife Sue for 55 years. His son Mike, daughter Leslie and granddaughter Michael are all successful cutters and share Luke's passion and quick wit.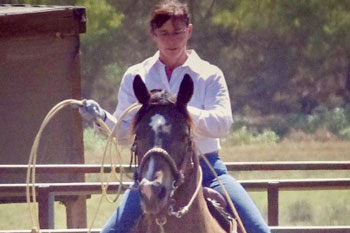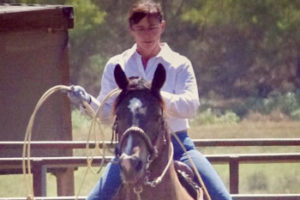 CÉZANNE RYERSON-JODKA
A fourth generation horseman, Cézanne started her professional career with horses in Flynn Springs, California in 1983. As Ryan Quarter Horses she bred, raised and broke young horses. In 1993 she went to work for a local carriage company driving Draft horses in the downtown San Diego area.
In 2000, went to work as the Breeding Manager for Sandy Arledge Quarter Horses and Far West Farms in Del Mar, California. As well as producing and training award-winning Quarter horse foals for Ms. Arledge, she produced horse shows for the California Professional Horse Show Association and team roped on her favorite rope horse Doodle. In 2006, Far West Farms was sold and Cézanne worked for Vessels Stallion Farm as their Breeding Manager for a short time.
Thirty-four years after starting her adventure-filled professional life with horses, she's living her favorite quote; "You're either in or in the way". You can find her in Aguanga, California with her husband and three Corgis. She is now a grandma bringing her grandson along as the sixth generation horseman in her family and is still an avid team roper and team sorter. She continues to breed quality Quarter Horses, still breaks her own young horses, and offers lessons to locals.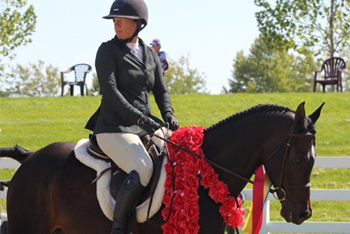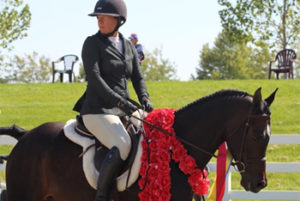 NOELLE ROBERTS
Noelle Roberts grew up riding and competing in the San Diego and Orange County areas before moving to Fresno County to compete for the Fresno State Equestrian Team on an athletic scholarship. As a lifelong student of the sport, she studied under some of the most respected and experienced figures in horsemanship, including Liz Hutchinson, Allen Clarke, Lane Clarke, and Nayel Nassar.
In 2017, Noelle made her debut at the Grand Prix level and earned a 4th and 9th place finish. Noelle also shows on the Arabian Sport Horse Circuit and is a multi-National Champion. Noelle helped establish the Scholastic Equestrian League, offering advice to high school aged riders on how to navigate the collegiate riding world and helping them secure riding spots on collegiate teams.
Pairing techniques learned over the years with a natural riding ability, Noelle is able to better both the performances of her students and the horses she rides. She is currently based out of Galway Downs in Temecula, CA, and has several horses that she feeds Integrity Performance to keep them in tip top shape.