Integrity
Rice Bran
Available as meal and nuggets
Add Integrity Rice Bran to any Integrity horse feed formula to facilitate growth, weight gain, performance, and hair-coat conditioning. At 20.5% fat, a small amount goes a long way. It is calcium – phosphorus balanced and fortified with added omega fatty acids, probiotics, prebiotics, and vitamins.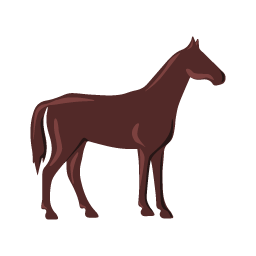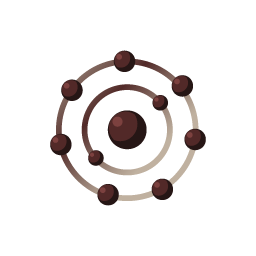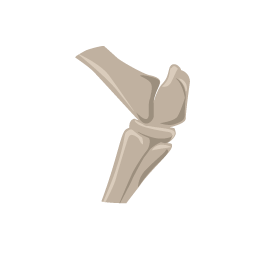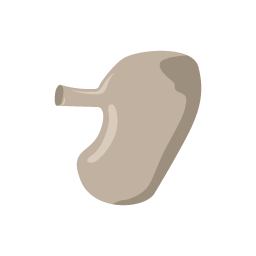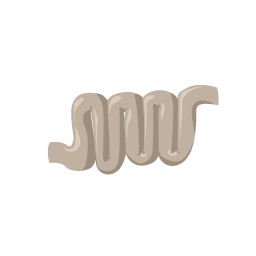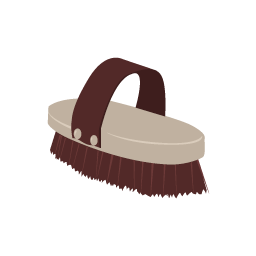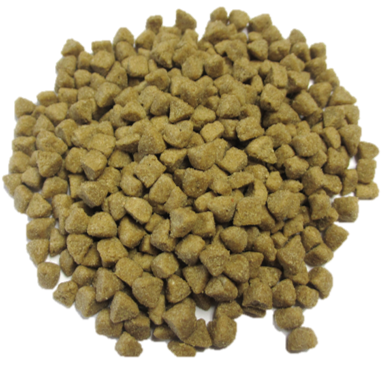 Rice Bran Feeding Directions
E 1 to 2 years: Feed 1/2 – 3/4 lb. daily
E 3 years: Feed up to 1 lb. daily
E Light work: Feed up to 1 1/2 lbs. daily
E Moderate work: Feed up to 2 lbs. daily
E Heavy work: Feed up to 2 lbs. daily
E Very Heavy work: Feed up to 2 lbs. daily
E Maintenance & active senior: Feed up to 1 lb. daily
E Pregnant mares: 1st to 7th month: Feed up to 1 lb. daily
E Pregnant mares: 8th to foaling: Feed up to 1 1/2 lbs. daily
E Lactating mares: 1st to 3rd month: Feed up to 2 lbs. daily
E Lactating mares: 4th month to weaning: Feed up to 1 1/2 lbs. daily
E Breeding stallions: Feed up to 2 lbs. daily
Protein (min) 12.5%
Methionine 0.17%
Fiber (max) 9.5%
Phosphorous1.3% – 16.5%
Magnesium 0.55%
Iron ppm 150
Zinc ppm 45 ppm
Copper 7 ppm
Vitamin A 3,400 IU/lb
Vitamin E 600 IU/lb
Biotin —
* ESC 7.0%
Lysine 0.4%
Fat (min) 20.5%
Calcium 1.7 – 0.2.2%
Ca:P 1.3:1
Potassium 1.25%
Selenium ppm 0.05
Manganese 115 ppm
Ash (max) 13%
Vitamin D —
Vitamin C —
* Starch 17.3%
* WSC 8.5%
* Non-Structural Carbohydrate values reported on as sampled or as fed basis. WSC is water soluble carbohydrates. ESC is ethanol soluble carbohydrates and is a subset of WSC that does not include fructan. Fructan content can be estimated by subtracting ESC from WSC.
What Horse People are Saying about Integrity Rice Bran for Horses

"I have noticed major differences in my horses since they have been on Integrity Low Starch Lite without Molasses. It really helps with their digestive system, and their coat and shine are much better. I also started feeding my horses Integrity Rice Bran two days before races to help calm their stomachs and increase their energy. I continue feeding Rice Bran through two days after the races because it helps with muscle recovery. As a special treat for their hard work, I give them Star Milling Apple Smacks. I have gotten better reactions and responses from my horses since they started Integrity Horse Feed."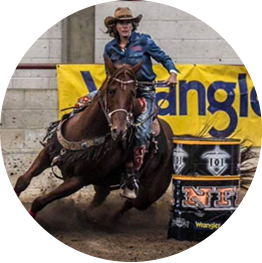 – Jan Reis
"We met you at the Banning Stagecoach Days. I would like to share a picture of Wyatt, a 15-year-old Quarter Horse. Wyatt has been on Integrity for about a year and a half. When fed, he smashes his face into it and won't stop till it's gone, not kidding! His overall health is noticeable. He has filled in nicely body-wise and his coat has improved. Wyatt is looking much better than before we got him started on Integrity with molasses. He will be eating it 'till the day he moves on to horse heaven! Thanks"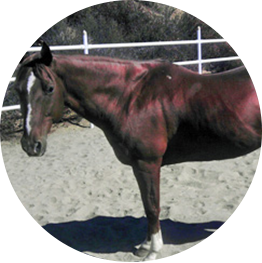 – Dennis and Joan Perucca
"My horse and I have been the CSHA Trail Trial Champion (2009 Nov Division) and the Reserve ACTHA Competitive Trail Horse champions (2009-2010). Integrity Feed was a huge part of our success. On Integrity my horse looks awesome and keeps his focus. It is very important to me to meet his nutritional needs and this feed does just that. I love the beet pulp, flax, rice bran and probiotics for gut health and it is a great addition to my Bermuda hay."
– Stacy Kuhns – Perris, CA
"I have been feeding my horses Integrity for 4 years now and I can't live without it. My horses love the flavor and look forward to their Integrity food daily. Since I began feeding them Integrity I've discontinued feeding beet pulp, Psylium, and other supplements. I haven't had a single colic horse in four years. We love Integrity and wouldn't even consider another feed. Thank you!"
– Maria McDonald, Desert Sands Paint Horses – Apple Valley, CA