The Western States Trail Ride, more popularly known as the Tevis Cup, is the oldest modern day endurance ride.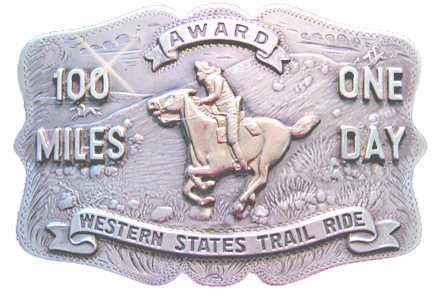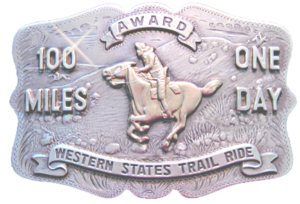 In endurance riding, the equine and rider are a team, and the challenge is to complete the course.  There are checkpoints along the trail where each horse's physical and metabolic health is examined to ensure they are fit to continue on the ride.
The Western States Trail stretches from Salt Lake City, Utah, to Sacramento, California.  The Tevis Cup ride covers a rugged 100 miles of trail from Tahoe to Auburn.  Horses and riders must complete the ride in 24 hours or less.  The mountain terrain makes this trail one of the most challenging rides worldwide.   It was even named as a "Top Ten Toughest Endurance Event," in Time Magazine.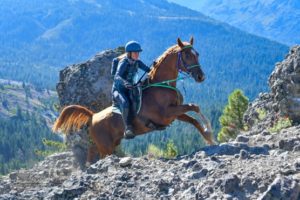 The Tevis Cup is awarded to the horse and rider who complete the 100-Mile, One-Day course in the shortest amount of time, and who's horse has passed a health examination by a veterinarian.  It is named for Lloyd Tevis, an early benefactor of the ride. Another prestigious award given at this competition is the Haggin Cup, awarded to the horse in the "most superior condition," of the Top Ten finishers.
The Tevis Cup is such a difficult competition, that it is typical for even the most seasoned horse and rider pairs not to complete the course.  In 2018, out of 150 entries, only 64 successfully crossed the finish line.  The motto of endurance riders is "to finish is to win," meaning that completing the ride, regardless of time or placing, is a victory in itself.
To find out more about the Tevis Cup, view future ride dates, or see past ride results, visit http://www.teviscup.org/.
To find out more about the sport of endurance riding, visit the American Endurance Ride Conference at https://aerc.org/.